Download pokemon adventure green chapter | walkthrough pokemon adventure green chapter
HACK INFO
NAME: Pokemon Adventure - Green Chapter
HACKER: Aethostode
ROMBASE: FireRed
VERSION: Beta 3
LANGUAGE: English
SCREENSHOT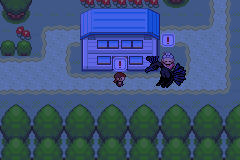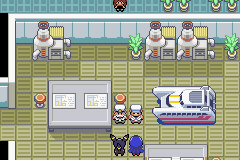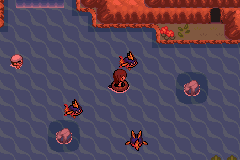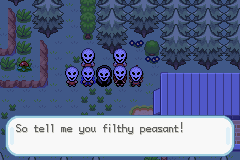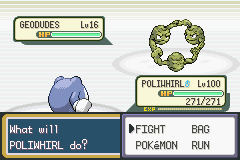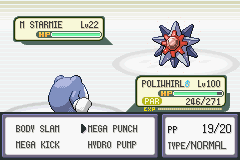 INTRO
This game is based on the Pokemon Adventure Manga. The game follows the manga closely with nearly all the events inside. However, some events were changed to make it longer. The fact that the game follows the manga closely, you don't get to chose your own starter Pokemon. The game follows the storyline of Green. Most of the events that happen in this game weren't shown in the manga but was implied happened. This is a spinoff of my Pokemon Adventure Red Chapter hack.
STORYLINE
One day, a girl from the KANTO REGION was kidnapped by a mysterious FLYING POKEMON. Few years later, she returned back to KANTO only to find out her families is gone, and that KANTO is no longer what she'd remember. Enraged and Curious, she decided to investigate her the origin of the Flying POKEMON that kidnapped her. This eventually got her entwined with Team Rocket and a boy named RED.
FEATURES
*Story follows the story of Green (female protagonist).
*Only girl is playable.
*Not all Pokemon are catch-able
*Jigglypuff is the starter Pokemon.
*Red and Blue will get their default name, while you can name Silver.
*Silver debuts in this game.
*New tiles, maps, textures, items, trainer class and pokemon sprites.
*Game would have OPTIONAL events that would change the storyline.
*See the old and new Kanto.
*The main character speaks in color text.
*No HM FLY yet.
*Several reference to the anime.
*Some trainers have special Pokemon.
*3 new Pokemon types: Fairy, Shadow and Glitch.
*Optional events that would affect the game's outcome.
*Day and night system.
*A bit of Hoenn and Johto Region is playable.
*Gen VI attacks are in the game.
*Mega Evolutions (Blastoise, Wigglytuff, Nidoqueen, Milotic and Parasect)
*Primal Evolution (Cloyster)
*Pokemon Contest is playable
*Don't focus on badge collecting.
*Able to create evolution items.
*Pokeball Changer
MAIN SAGA
The hack follows the story of the manga (extended a little). Most of the story elements are canon to the manga storyline (as they were implied). The storyline implemented so far are categorized in "chapters" format. Those are:
*Prologue
*Ilex Forest Chapter
*Hoenn Escape Chapter
*Slateport Path Chapter
*Shipyard Drama Chapter
*Snubbul Trouble Chapter
*Root of Origin Chapter
*Phantom Pokemon Chapter
*Target Squirtle Chapter
*Signup Chapter
*Secret Weapon Chapter
*Viridian Peril Chapter
*Nido Nido Chapter
*Tournament Chapter
*Gyarados Rampage Chapter
*Mount Moon Chapter
*Metal Scyther Chapter
*Silent Assassin Chapter
*Bill Info (Optional) Chapter
*Hiker Warning Chapter
*City Secret Chapter
*Running Man Chapter (Beta 3)
*Run Devil Run Chapter (Beta 3)
*Lavender Chapter (Beta 3)
*Sky High Chapter (Beta 3) (Optional)
POST SAGA
The Nanomi Region saga focuses on Green's adventure in the Nanomi Region where she have to combat the deadly disease that is being spread by evil scientist. This saga contains several chapters and would be as big as the main saga. However, this saga can only be played after completing the Main Saga. It should be noted that this saga is non-canon.
*None as of yet
BONUS CHAPTER
These are some bonus chapters that doesn't exist in the manga but serve as a side story for the players. Most of the bonus chapters offer prizes for the player. Some offer merely an Easter egg or give character development for some minor characters.
*Green Orb Chapter (Completed but only playable when you beat Indigo League).
*Deoxy Destiny Chapter (Incomplete)
*Slateport Contest Chapter (Completed)
*Commerce Contest Chapter (Completed)
*Demon Possession Chapter (Completed)
*Lake Monster Chapter (Partly playable)
*Black Rose Chapter (Incomplete)
*Herp Derp Plot Chapter (Incomplete)
*Deadly Bloom Chapter (Planning)
*Computer Corruption Chapter (Planning)
*Youtube Chapter (Planning)
*Speed Dating Chapter (Planning)
*Blackmail Chapter (Planning)
FAQ
Q: Why don't I get the Thunder, Earth and Poison Badge?
A: Red only got those badges much much later. Red never gotten the Earth Badge in the manga.
Q: Did the events happened in the game also occurred in the Manga?
A: The main storyline of the game based around the manga. However, there are some events and details that I added inside the game to expand the game play (e.g. Commerce City was a city borrowed from the anime).
Q: I thought I named Blue, why did I end up renaming Silver?
A: I haven't change the sprite in the intro yet.
Q: I thought the girl is Blue, and the boy is Green?
A: That's the Japanese name. I'm going by the English name hence the girl is Green and the boy is Blue.
DOWNLOAD
BETA 3 New!
[
DOWNLOAD
] [ZIP] (5.1 MB)
BETA 2.6
[
DOWNLOAD
] [ZIP] (5.2 MB)
BETA 1
[
DOWNLOAD
] [ZIP] (5.1 MB)
NOTE:
1. Untuk cara download game'nya silahkan baca
DISINI
.
2. Untuk cara memainkan game GBA di hp atau komputer silahkan baca
DISINI
.