Download Pokemon Golden Island + Walkthrough Pokemon Golden Island
SCREENSHOT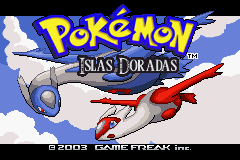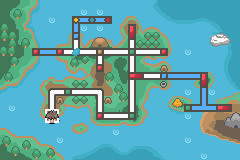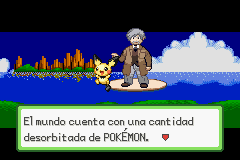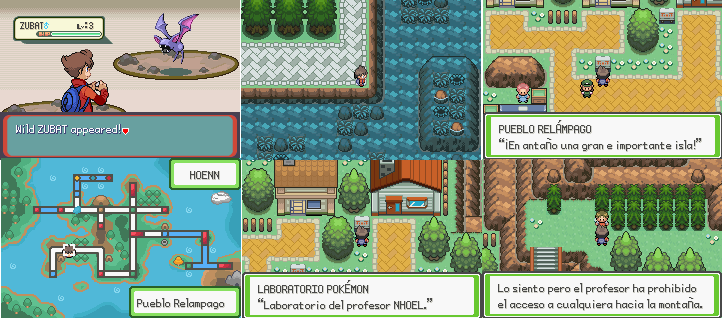 HACK INFO
Name: Pokemon Golden Island (Islas Doradas)
Hacker: .angel-
Rom Base: Ruby
Language: Spanish (well be translate in english soon)
Versi: Beta 3
FEATURES
> Brand new region: Alastia.
> Special adventure of Isla del Cielo (Heavenly Isle)
> New Tiles and Maps.
> Puzzling mazes and amazing puzzles.
> The Islands of the Legendary Birds and of Lugia.
> All legendaries avalaible.
> Some 4th gen Pokemon.
> The starters are the Johto one.
> Rivals: Alastor, Dante and Adrian.
> New Music
> New Gyms.
> New texts ands scripts.
STORY
You are [PLAYER], a 17 year old boy, born in Mahogany Town(Johto), but moved with his aunt Nervasio Island, in the vast region of Alastia.
A war ravaged the world, your parents and your aunt died, you only need your big brother. The war ended and you get ready for your trip, and you catch a boat that takes you en route to Port Neptune, near the Laboratory's major professor POKEMON and archaeologist Nhoel, a celebrated man of world renown.
Ho-oh and Lugia are two famous POKEMON, while powerful. The feathers sacred ruins, an ancient prophecy ...
Latios ... Latias ... The hero eon.
Everything has a strange relationship and you will see you involved in all this ... Now it's time to discover the future that awaits you, boy chosen.
DOWNLOAD
- Pokemon golden island beta 3.zip [4.9 MB]

NOTE:
1. Untuk cara download game'nya silahkan baca DISINI.
2. Untuk cara memainkan game GBA di hp atau komputer silahkan baca DISINI.