Download Pokemon Whisky Brown + Walkthrough
SCREENSHOT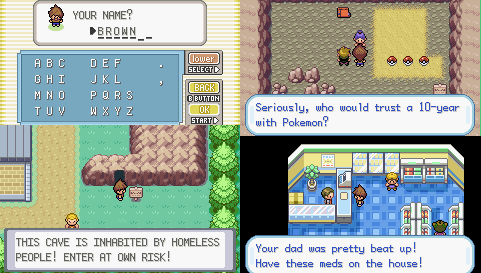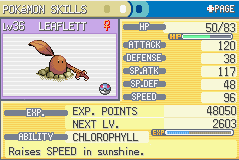 HACK INFO
Name: Pokemon Whisky Brown
Hacker: LeftNut
Rom Base: FireRed
Language: English
Versi: v0.1
FEATURES
- Awesome classic rock soundtrack
- Many altered movesets, changed abilities and stat re-adjustments to make weaker Pokemon more useful
- New moves and the addition of certain later-gen moves
- Lots of humor
- Completely new region
- Raised difficulty
- New ways to evolve trade-only Pokemon
- Avalibility of every Pokemon from the first 3 gens, event Pokemon included.
- No breeding required for baby Pokemon, they can be found wild - New overworld sprites
- etc..
DOWNLOAD
-
Pokemon whisky brown v01.zip
[5.1MB]
NOTE:
1. Untuk cara download game'nya silahkan baca
DISINI
.
2. Untuk cara memainkan game GBA di hp atau komputer silahkan baca
DISINI
.