Download Pokemon White Amethyst + Tutorial Bahasa Indonesia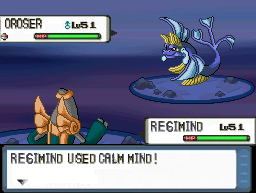 lihat semua screenshot...>>
Nama: Pokemon White Amethyst
Hacker: Gerokunz
Rom Base: Fire Red
Bahasa: English
Versi: Mini Beta
Penghargaan: -

FEATURES:
"These are great, huh?"
- FRLG tiles still here! (New tiles available at Next Beta)
- New region "Aelyn"!
- 4th and 5th Gen Pokémon! (Next Beta)
- If you got a new Badge, you can battle with old Trainers again!
- Team Rocket is back!
- And much mores inside!

DOWNLOAD:
- Pokemon_white_amethyst_minibeta.zip [4.9MB]

NOTE:
Untuk memainkan game ini di Hp Symbian,kamu harus menggunakan emulator. Silahkan download emulatornya DI SINI.
dan agar bisa menggunakan emulator,HP Symbianmu harus sudah berstatus Hacked. Cara hack Hp silahkan lihat DI SINI.
Untuk pengguna Hp Android download emulatornya DI SINI.
Dan untuk pengguna komputer/leptop download emulatornya DI SINI.